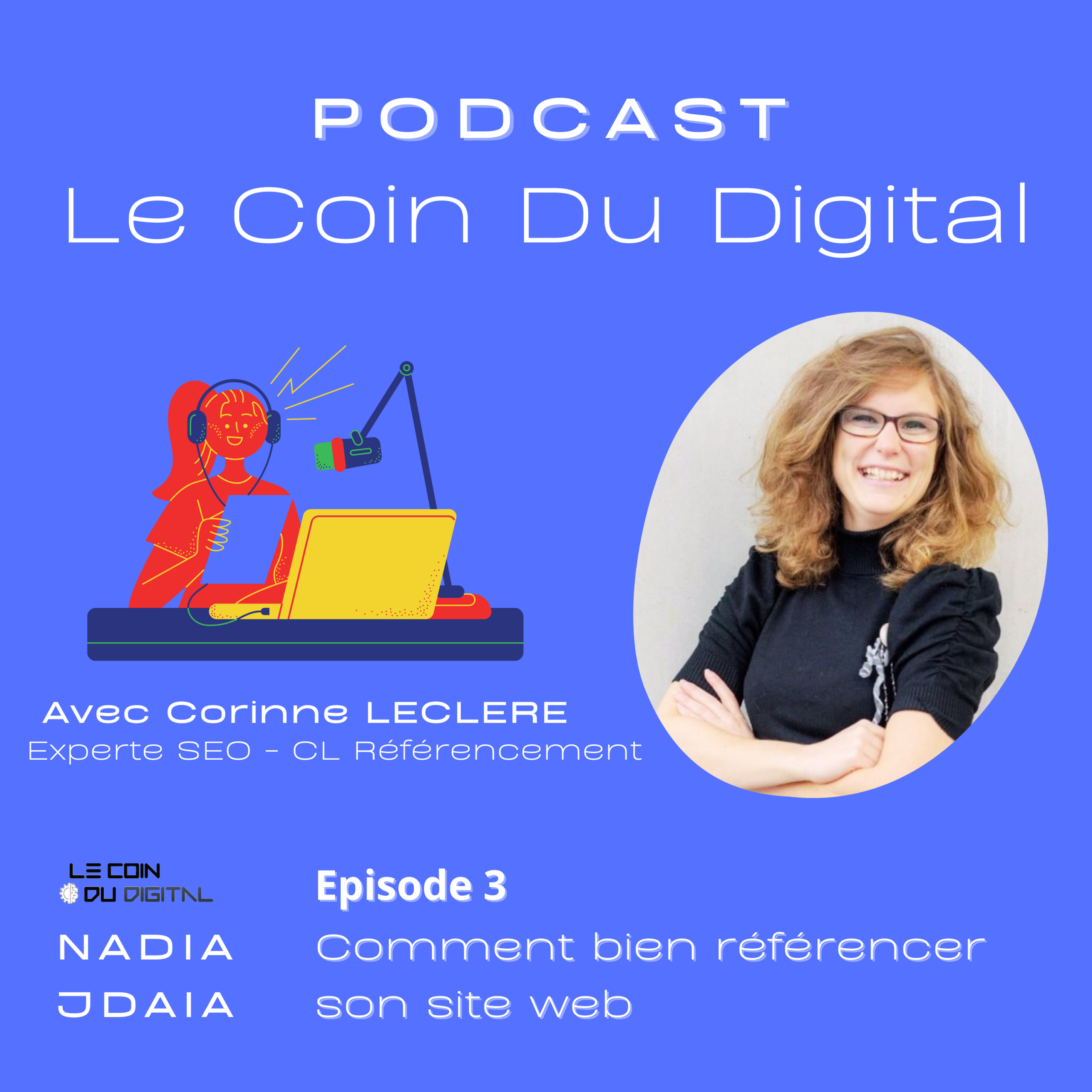 PODCAST: HOW TO PROPERLY REFERENCE YOUR WEBSITE thanks to SEO?
How important is SEO in web referencing?
SEO is becoming a real competitive advantage and a necessity especially in 2021 thanks to the digitalization of companies but also to the miracles of SEO.
But what are the best practices for improving the position of your website on search engines? How can you improve your SEO within the SERP?
Today on Le Coin du Digital, we welcome Corinne Leclere, web referencer at CL Référencement to share with us the best practices for optimizing the natural referencing of her website.
If you don't visualize the cuteness well, go HERE
Podcast plan:
1:12 Intro
1:40 Steps to get your website listed.
3:20 How to boost the SEO of your website?
4:24 How do you stand out from the competition on the search engines?
6:00 How to choose your keywords?
7:00 How to update your SEO?
7:46 SEO prerequisites
8:35 Meta description, Title H1
11:00 Tools to choose your keywords
12:10 Media: ALT tags
13:10 The levers of web conversion.
14:30 Why do an Audit of your website?
16:30 Plug-ins and extensions for SEO.
17:40 How to reference your blog post?
19:00 How to launch a google ads campaign to promote your website?
8:30 p.m. Typical day for a web SEO.
22:00 Item recycling
23:00 Who are the target customers in SEO?
25:00 Budget to reference its website.
27:00 Voice referencing
29:00 New types of content that rank best in 2021.
30:00 Idea received on organic SEO.
Thanks for following our podcast, stay tuned for our next episode! 😀